Our Club sponsors a number of projects throughout the town of Madison. Some have been completed, but many are ongoing and are adapted to new opportunities and the changing needs of our community.
MADISON'S GOING DAFFODILS!
More than 5,000 daffodils have been planted in 12 locations on the Daffodil Trail throughout the town of Madison. The Club will work to maintain and expand Madison's Daffodils for future spring enjoyment.
Download a digital map from our home page or pick up a map at the DJG House or the Scranton Library.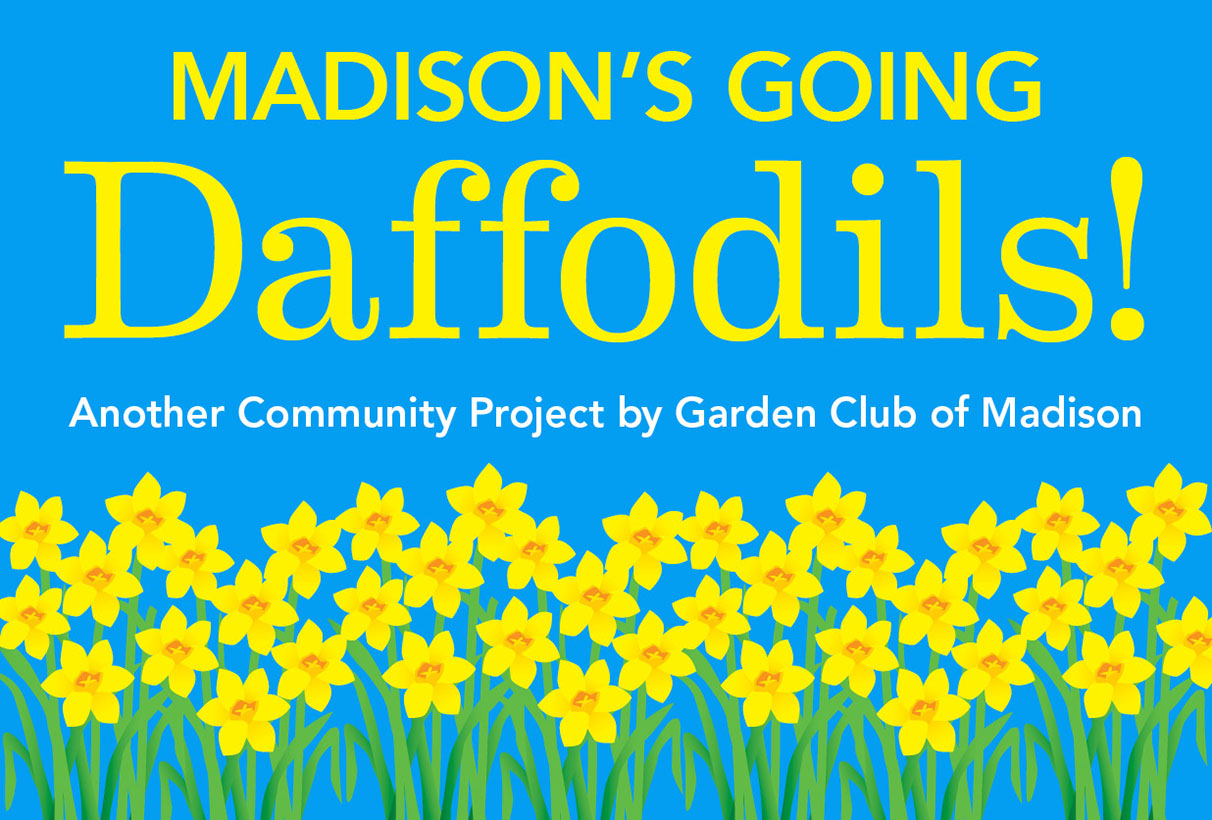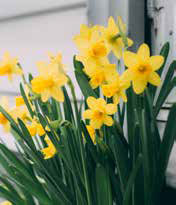 AT BAUER PARK, 245 COPSE ROAD
Bauer Park is a 64.5-acre former farm owned and managed by the town of Madison. Our Club assumed the management of its apple orchard. We planted 14 organically propagated apple whips (small young trees) and added four new varieties to supplement the existing apple trees.
This spring, 16 new trees are planted—10 apple trees and six pear trees. Club members have been active in protecting the trees from deer, and volunteers are helping to care for the orchard and some of the park's ancient pear trees. 

YOUTH EDUCATIONAL OUTREACH
The goal of this committee is to help children develop and grow an appreciation of  nature and gardening, with an emphasis on the importance of native plants and pollinators. Scouts and school groups have participated with Club members in a variety of activities including lessons of native and invasive plants, pollinators and beneficial insects.
The children have assisted in planting annuals at the Veterans' Garden and have planted daffodil bulbs around Madison. They have also brightened the holiday for the Madison Senior Center by creating floral and greens holiday arrangements for dining tables.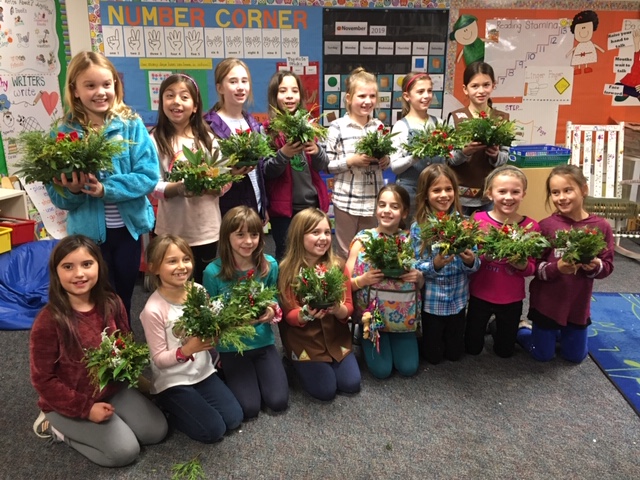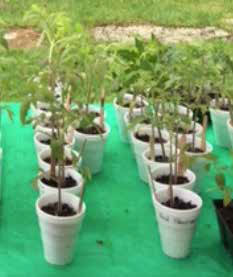 Since 1964, members of the Club have planned monthly garden-related activities to engage and stimulate senior-center residents'  interest and enjoyment.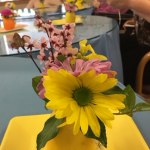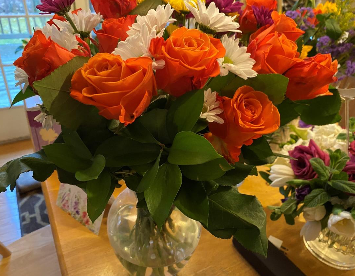 ENVIRONMENT & CONSERVATION COMMITTEE
This committee's goal is to inform and educate members about  environmental and conservation issues impacting our gardens, as well as the environment of our community and beyond. Pertinent and interesting information will be distributed via monthly emails entitled "Beyond Our Gardens". Current Connecticut and where relevant, federal legislative action regarding environmental and conservation topics will be included. A list of resources will be compiled and regularly updated, including online sources, as well as books and DVDs available at the Scranton Library.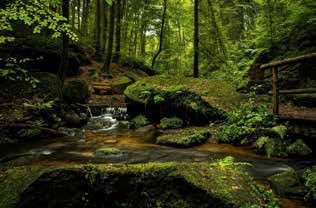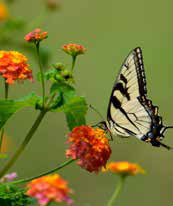 ORGANIC GARDENING PROJECT
AT BAUER PARK, 245 COPSE ROAD
The Club's Organic Gardening Group plants and maintains an experimental/educational plot located in the Bauer Farming Project.