Our Club sponsors a number of projects throughout the town of Madison. Some have been completed, but many are ongoing and are adapted to new opportunities and the changing needs of our community.
AT BAUER PARK, 245 COPSE ROAD
Bauer Park is a 64.5-acre former farm owned and managed by the town of Madison. Last year, our Club assumed the management of its apple orchard. We planted 14 organically propagated apple whips (small young trees) and added four new varieties to supplement the existing apple trees. In addition to nurturing these trees, we will offer an annual apple tree pruning workshop to club members in late winter.

MADISON'S GOING DAFFODILS!
More than 2,000 daffodils have been planted in 12 locations on the Daffodil Trail throughout the town of Madison. The Club will work to maintain and expand Madison's Daffodils for future spring enjoyment.
Download a digital map from our homepage or pick up a map at the DJG House or the Scranton Library Take-Out Room.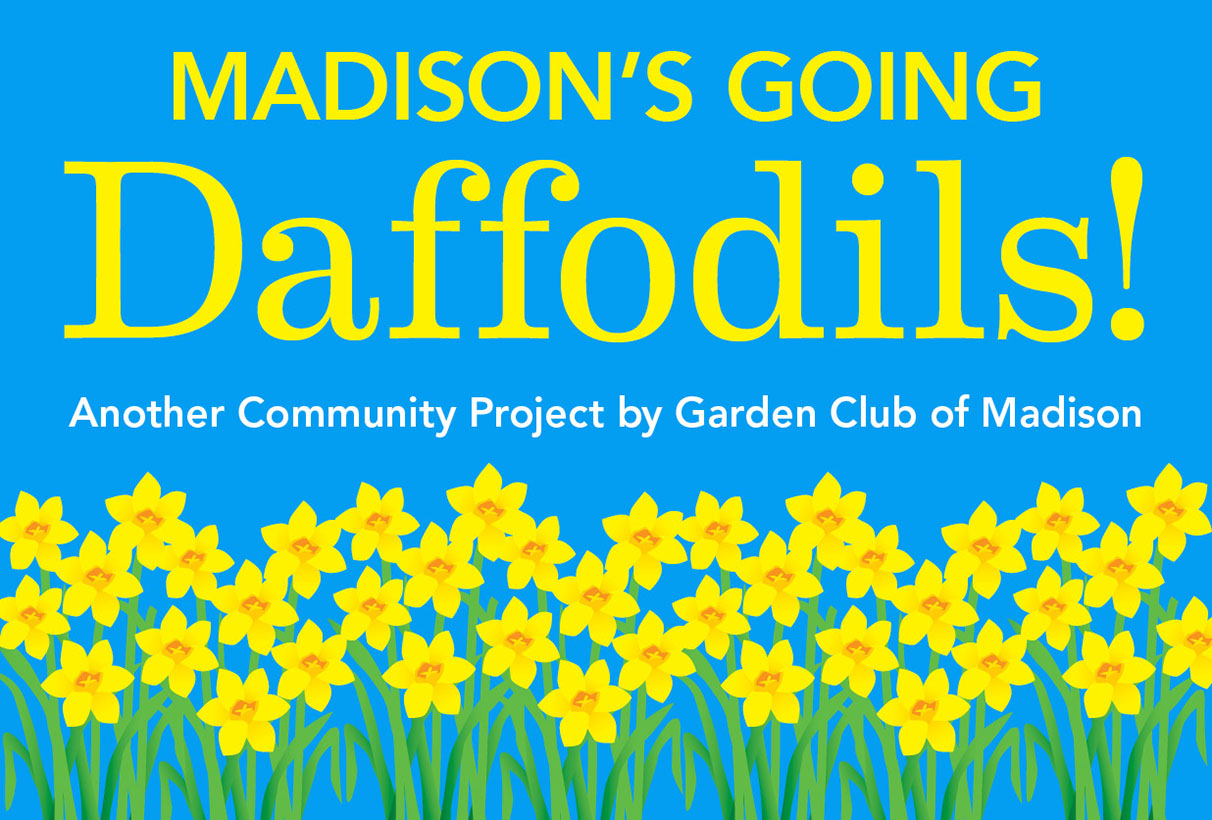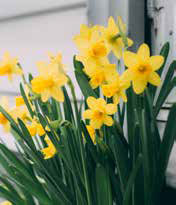 ORGANIC GARDENING PROJECT
AT BAUER PARK, 245 COPSE ROAD
The Club's Organic Gardening Group plants and maintains an experimental/educational plot located in the Bauer Farming Project. This committee helps children get to know nature and gardening, with a focus on native plants and pollinators. We support the Jeffrey Elementary School Junior Garden Club, and engage Brownie and Girl Scout groups in a variety of projects.
Brownie members have attended lessons about seeds, native plants, and insects, and Girl Scouts have been included in projects to grow herbs for the Club's annual plant sale,  plant annuals at Veterans' Memorial Garden and daffodils at Salt Meadow Park, and help Watrous Nursing Center residents make holiday arrangements.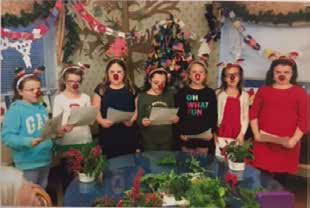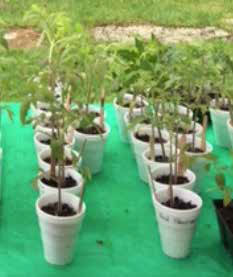 Since 1964, members of the Club have planned monthly garden-related activities to engage and stimulate Watrous Nursing Center residents' interest and enjoyment.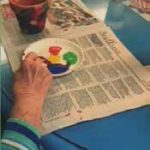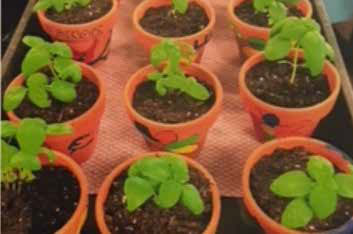 This committee's goal is to inform and educate members about important environmental issues, and possible solutions, that can benefit their health and the health of the planet. This is achieved by hosting film viewings and lectures, and distributing informative emails titled "Did You Know?" A collection of environmental DVDs is being developed for members to borrow and will ultimately be donated to Scranton Memorial Library.