At the Deacon John Grave House at 581 Boston Post Road, a wonderful selection of hardy local perennials, herbs, shrubs, cut flowers and flowering annual baskets were offered for sale at excellent prices (paid by cash or check). Profits from the plant sale benefit the Club's community gardens and beautification projects.
All of the plants come from members' gardens and local donations. Because the plants are locally grown they are suited to our local growing conditions and should thrive in your garden.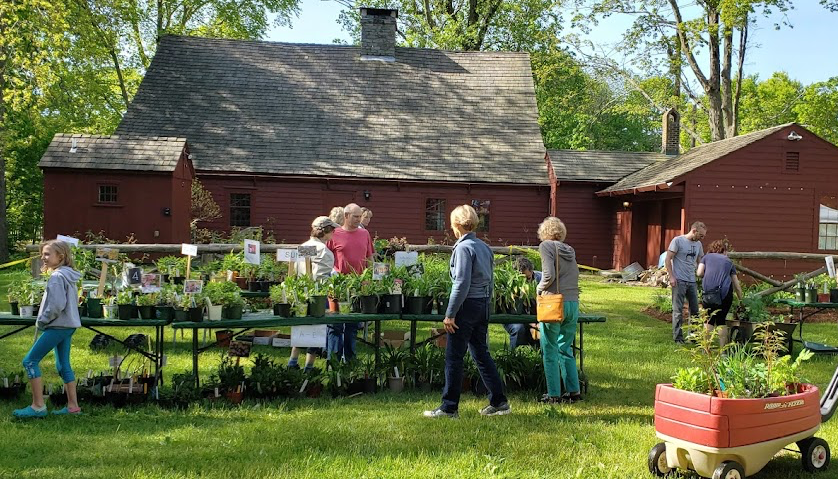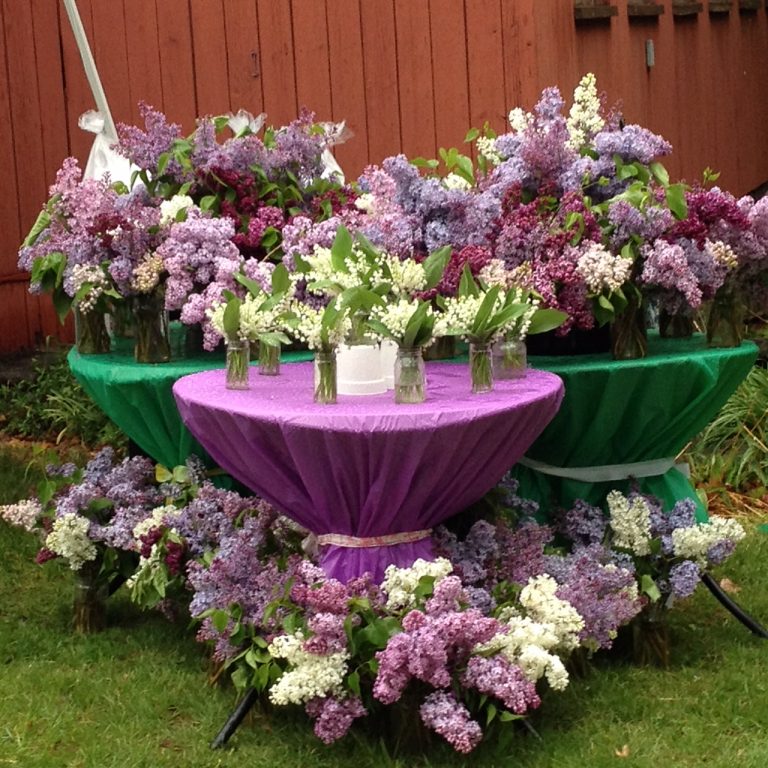 While the pandemic postponed indoor gatherings, the Club has held wonderfully educational and entertaining meetings on Zoom, planted beautiful bulbs throughout town, and welcomed new members who look forward to participating in the club's many projects and activities. Spring and summer events were  scheduled, and we've been delighted to get together and garden again!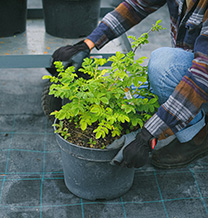 MAINTAINING THE BEAUTY OF MADISON
With the warm, sunny weather, our gardens grew wonderfully! Last spring and summer, volunteer members took the opportunity to water, weed, prune, and share the joy of gardening at five gorgeous town gardens. Located at various historic sites and parks, these gardens have been designed, developed, and maintained by members in support of the Club's ongoing civic beautification projects. (Pictured: Deacon John Grave House, Perennial Garden For more information and plant lists, click here.

From spring through the month of August, members will have the opportunity to enjoy "Open Gardens," a club initiative in which members and Madison residents open their private gardens for viewing.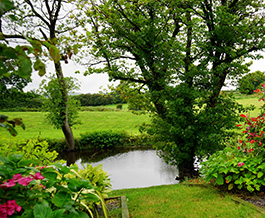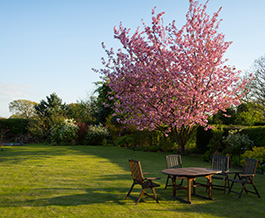 MADISON'S CLIMATE CHANGE EVENT
A non-partisan talk that covers the science of climate change and why there are reasons for both hope and concern, organized by MAD for Trees, Saturday, October 8 at the Madison Surf Club, beach clean-up from 4:00 to 6:00 p.m. and tabletop expo and refreshments from 6:00 to 7:00 p.m. and C-Change Presentation from 7:00 p.m. to 8:00 p.m. Climate Change event registration and information
ROCKLAND PRESERVE NATIVE POLLINATORE HABITAT PLANTING FEST
Earlier this month, the America Rescue Plan Committee awarded funding for the development of a pollinator habitat at Rockland Preserve. The Rockland Preserve Advisory Committee is now looking for volunteers to help plant shrubs and perennials for this native pollinator habitat on Saturday, October 15 and Saturday, October 29 from 9:00 a.m. to 2:00 p.m. Please meet at Renee's Way Trailhead, 99 Renee's Way. For questions and to RSVP email Jean at jroch9998@yahoo.com 
The Garden Club is supporting the project of developing bee hives in Bauer Park to increase pollination by honey bees, which are responsible for the pollination and growth of one-third of the world's fruits, vegetables, chocolate, coffee, nuts and spices. 
Beekeepers Lewis Strauss and Deirdre Prisco have developed two hives that each contain 12,500 honey bees near the community gardens in Bauer Park. We appreciate their vigorous efforts to restore pollination, and teach about the benefits of bees! Hope you will BEE there!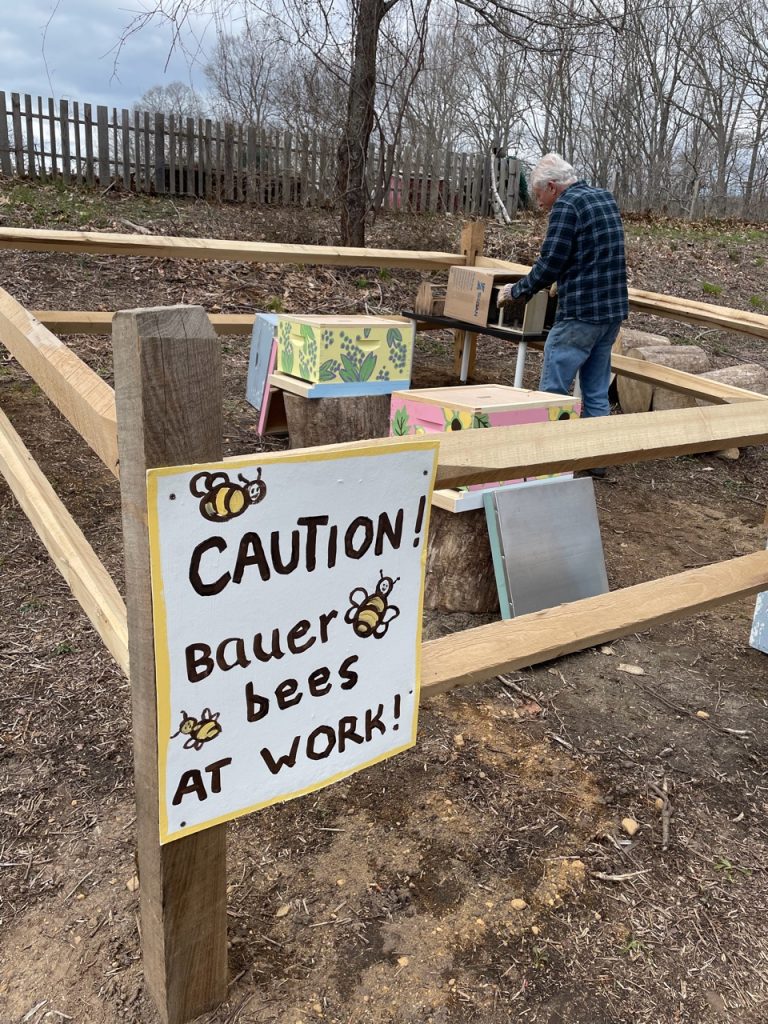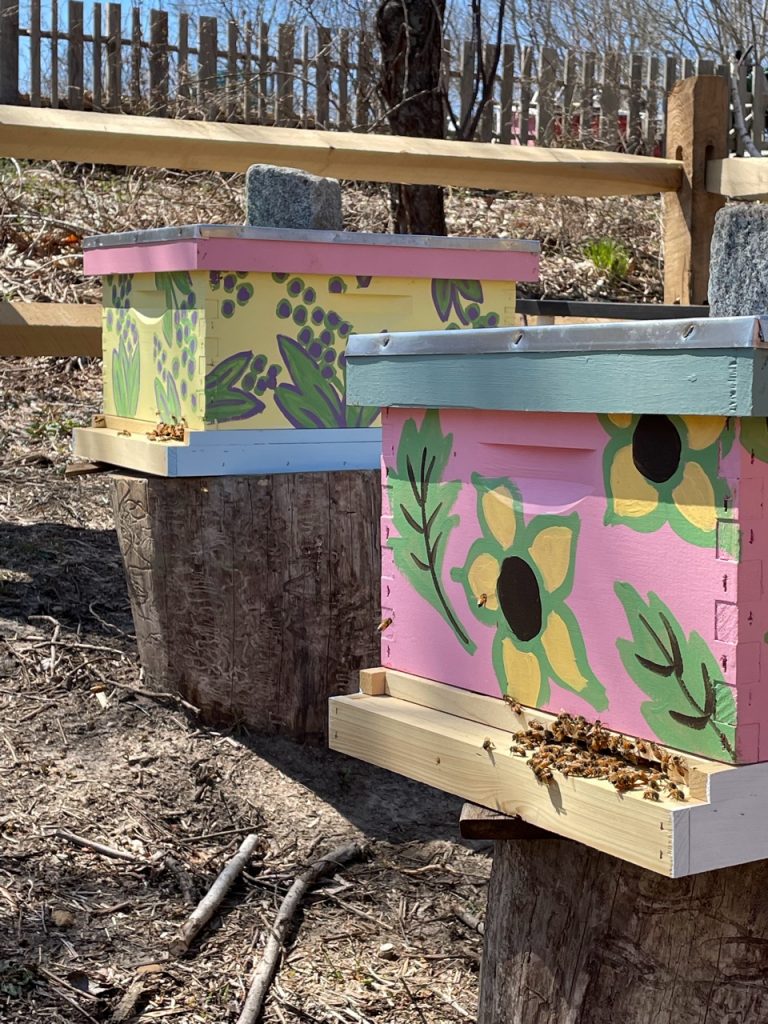 VETERANS' MEMORIAL GARDEN
Successfully accomplished in time for the Memorial Day Ceremony, the Veterans' Memorial Garden has been renewed with shrubs and perennials in calming green and white tones that will complement the monuments and provide interest in all four seasons. The newly designed plantings will honor our town's Veterans, and be enjoyed by visitors who come to the Madison Town Green.

POLLINATOR PATHWAY GARDEN
Our Club supports the Madison Pollinator Pathway Project, which is developing an educational native plant garden at the E.C. Scranton Library. The new garden will create a pollinator-friendly habitat that will encourage bees, butterflies and other pollinators to sustain our environment and support food plants. 
The Madison Pollinator Pathway Project works to preserve, protect and develop pollinator habitats throughout town. By joining the Pollinator Pathway Project, residents can help extend connections from their properties to land-trust sites, town and state gardens, and other private properties. For more information: pollinator-pathway.org/madison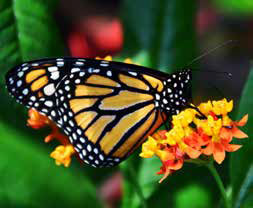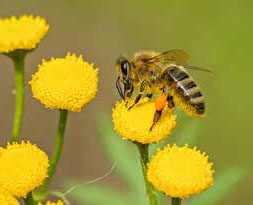 MADISON'S GOING MANY MORE DAFFODILS!
Delighted by the fabulous display of 2,000 daffodils blooming last spring, the Club planted another 2,000 bulbs in November in a number of select locations. We'll be delighted that visitors will be drawn to many stops on the Daffodil Trail, and additional plantings at the American Legion Post 79, the Country School, and personal gardens in front yards on Island Ave., Bartlett Dr., and White Birch Rd.