Madison's Going Daffodils!
ANOTHER COMMUNITY PROJECT
Over 2,000 daffodils are bursting into bloom over the next few weeks of spring at twelve locations throughout the town of Madison. Starting at the Deacon John Grave House, bike or walk the picturesque Daffodil Trail.
Download a map here (click on image at right) or pick one up at the DJG House (front fence) or Scranton Library's Take-Out Room. For Library hours: scrantonlibrary.org
APPLE ORCHARD (at Bauer Park)
Bauer Park is a 64.5-acre farm owned and managed by the town of Madison. Last year, our Club assumed the management of its apple orchard. We planted fourteen organically propagated apple whips (small, young trees) and added four new varieties to supplement the eleven existing apple trees. In addition to nurturing these trees we will offer an annual apple tree pruning workshop to club members in late winter.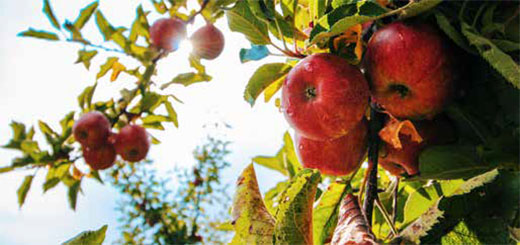 Our Club is one of a consortium of non-profits and individuals that support this independent grassroots organization. The mission of project is to promote awareness of the crucial roles that bees, butterflies and other pollinators play in sustaining our environment and supporting food availability. It also supports efforts to preserve, protect, and develop pollinator-friendly habitats on public and private land in Madison. By joining the pollinator pathway project residents can help connect their properties to land trust sites, town and state gardens, and other private properties.
For more information: pollinator-pathway.org/madison or Kellie Brady, madforbees@gmail.com